You may have heard references to panic rooms in media or online, but panic rooms are very much an important asset people are including in their properties.
Panic rooms can be installed into a newly built property or into an existing residential or commercial property, to provide maximum protection in the event of a home invasion.
Most national banks, supermarkets, and independent ATM deployers have used our secure room solution, along with many homeowners. Our first developed secure rooms provided valuable security in preventing thieves from attacking ATMs whilst giving CIT (cash in transit) personnel a safe environment when replenishing cash nationwide, sometimes in remote locations. Since then, we have installed countless panic rooms in residential properties to give homeowners peace of mind and provide a safe haven in the event of a home invasion or attempted burglary.
Panic rooms provide not only a safe place for your family to shelter in in the event of a home invasion but also provide a secure place to store important or high-value personal possessions.
All our rooms have passed several levels of ballistic certification to protect individuals in even the most hostile situations and we can advise what level is required upon personal consultation on your individual needs.
Our panic rooms can be installed seamlessly into existing properties with little disruption. We work alongside interior designers and architects to hide or blend the room into most environments, wherever it may be.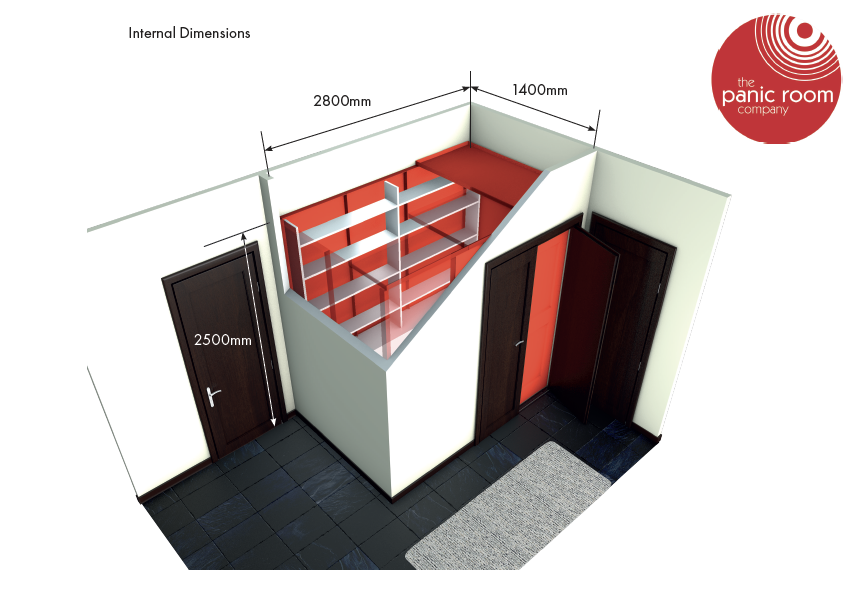 If you are interested in including a panic room into your residential or commercial property please do not hesitate to contact us on +44 (0)1709-730260 or by emailing info@thepanicroomcompany.com.